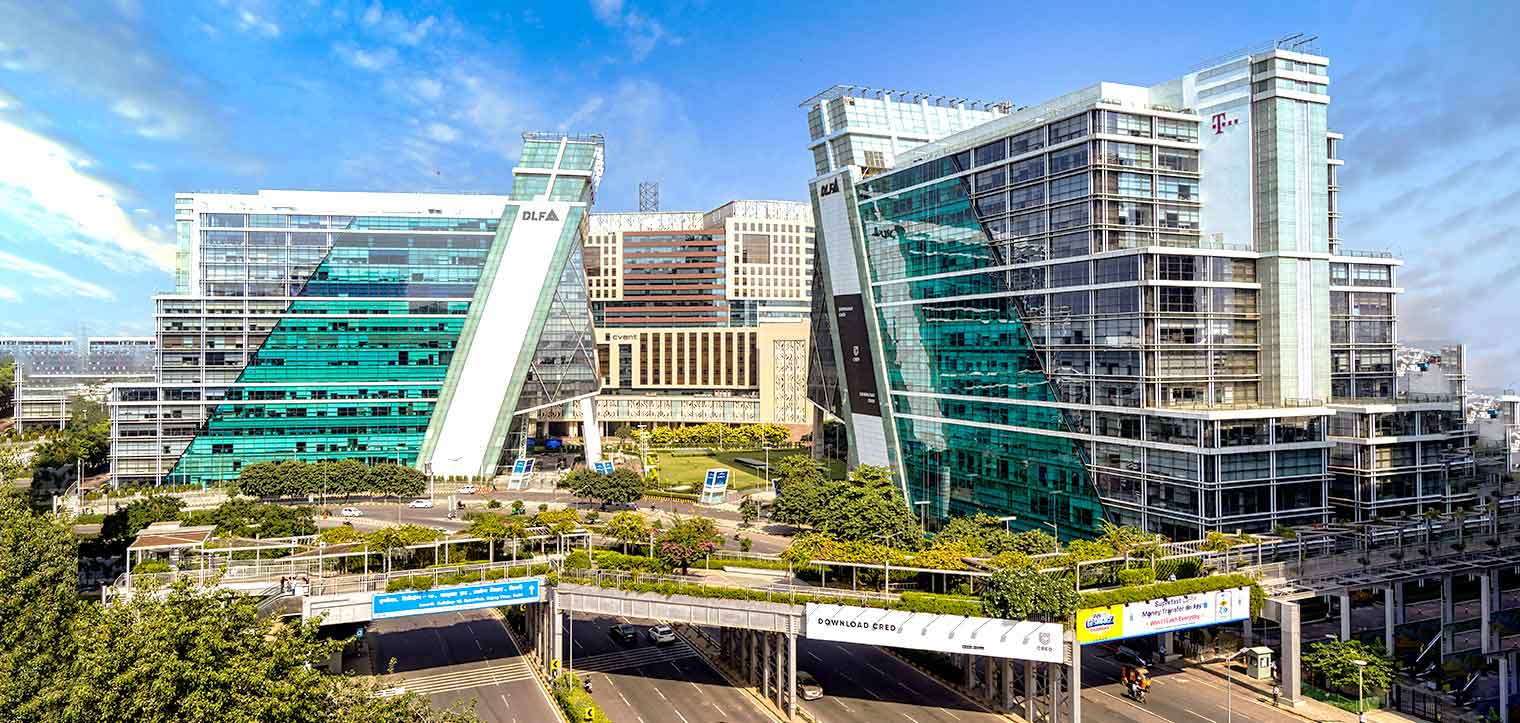 DLF presents its mirror of corporate success - 9A and 9B, LEED Platinum Certified buildings, in DLF Cybercity.
The elegant twin tower edifice offers the best that is found in contemporary structures across the world. The spectacular complex presents a plethora of futuristic amenities, which together more than meet the demands that an efficient and inspiring work environment asks for.
9A and 9B are perfectly located in between Forum and DLF Cyber Greens, just off the national highway (NH-8) in Gurugram, and in close proximity to the international airport. What you get is the convenience of a central business location along with advantage of Gurugram's most exclusive business address.
The design incorporates large, efficient floor plates, a wide column span and high floor-to-floor clearance, allowing for optimal space utilization. From the stunning foyer to the state-of-the-art amenities and ambience, you'll find a sophisticated design language beckoning you from every aspect.